Lifestyle

Active & Green

Villages
The Wine Valleys
A guide to the most picturesque valleys and villages in italy and their fine wines
The aim of this itinerary is primarily to take visitors on a journey through the Oltrepò valleys whose wines are so famous.
VALLE VERSA: famous for excellent red and white wines. From Stradella, the town of the accordion, to Montecalvo Versiggia, international capital of Pinot Noir and site of a corkscrew museum to Canevino on the historic San Colombano footpath.
VALLE SCUROPASSO: in the midst of the Versa and Coppa valleys, it emerges from the oak forests and false acacia which cling to the bastions of the Ligurian Appenines before descending towards the Rocca de' Giorgi, Montecalvo Versiggia, Montalto Pavese and Pietra de' Giorgi vineyards. Broni on Via Emilia, one of the most important towns in the Oltrepò area, is in the valley at the point at which it opens out into the plains.
VALLE COPPA: the main town is Casteggio, theatre of the famous 222 BC battle in which Roman consul Marcus Claudius Marcellus defeated the Celts. In 218 BC, after Hannibal had taken control, it was razed to the ground by the Romans. Packed like the others with castles and fine religious buildings, the valley boasts a charming village - Fortunago - one of the Borghi più Belli d'Italia, the most attractive towns in Italy.
Photo Credit: Gianni Santolin
---
Attachments
Scarica l'opuscolo dell'itinerario Le Valli del Vino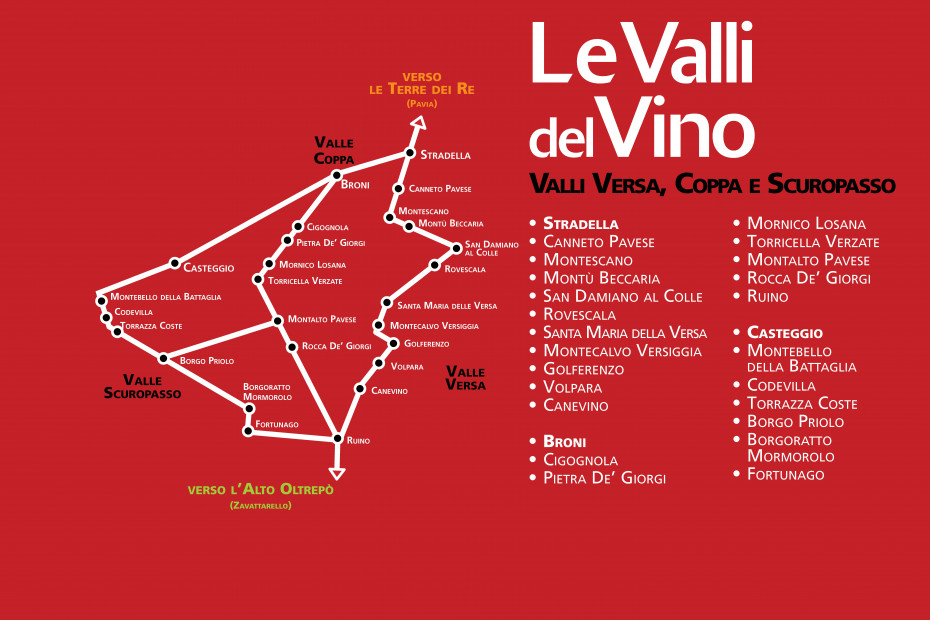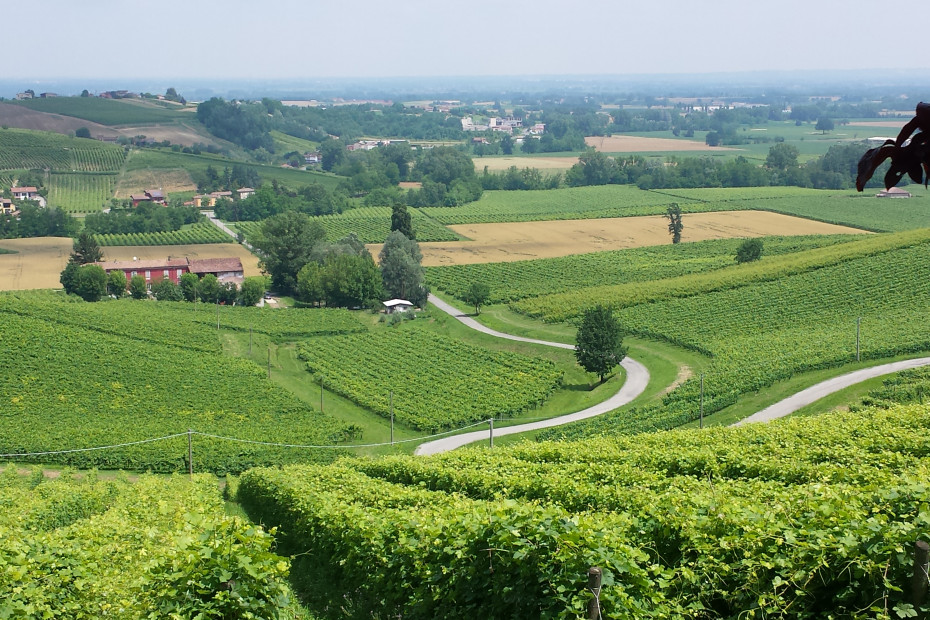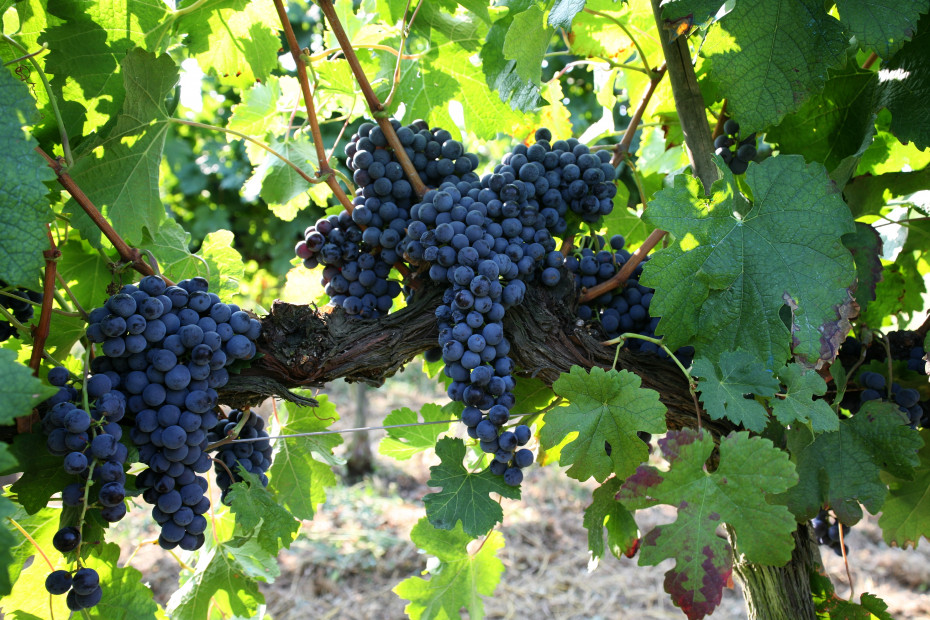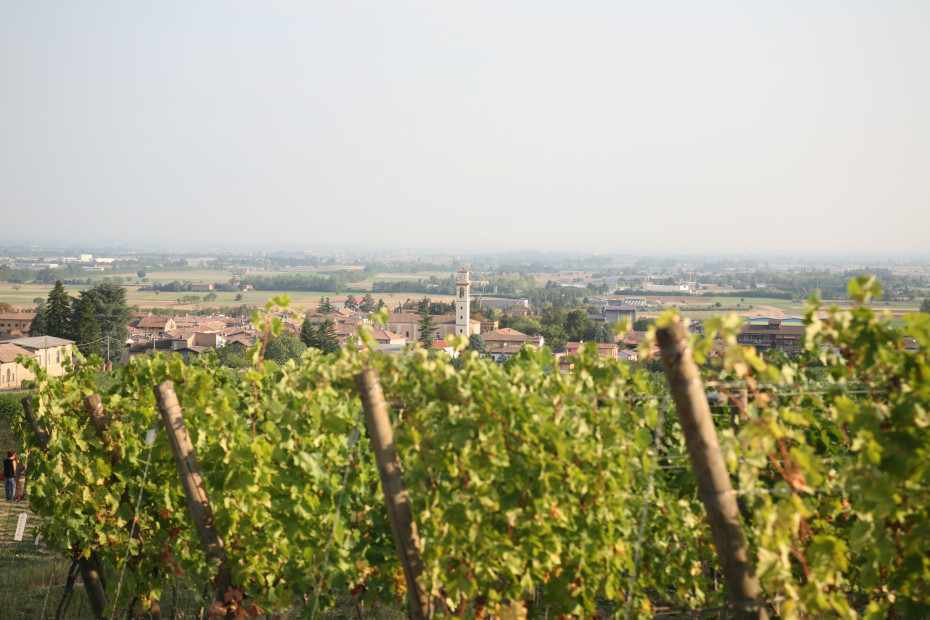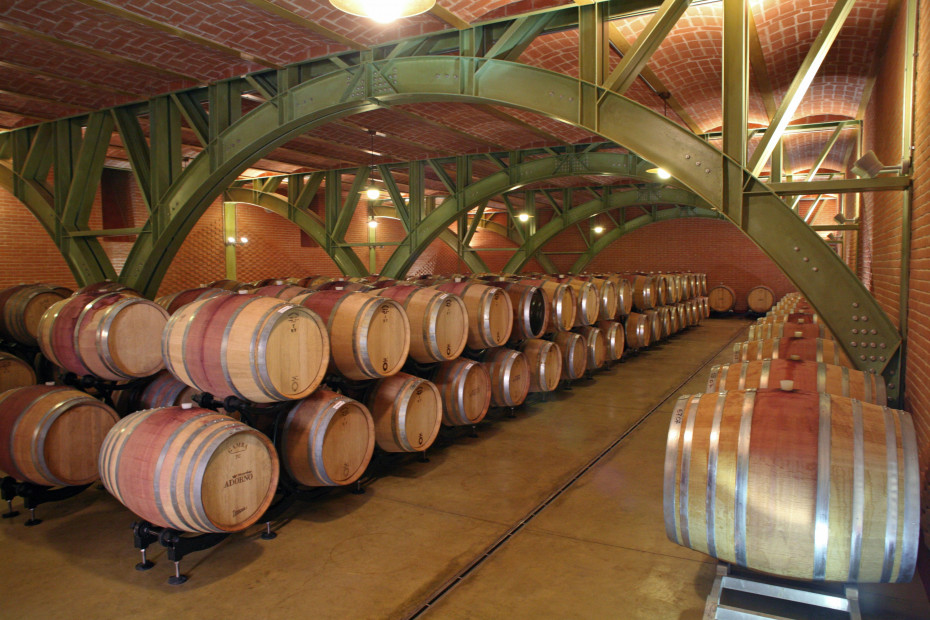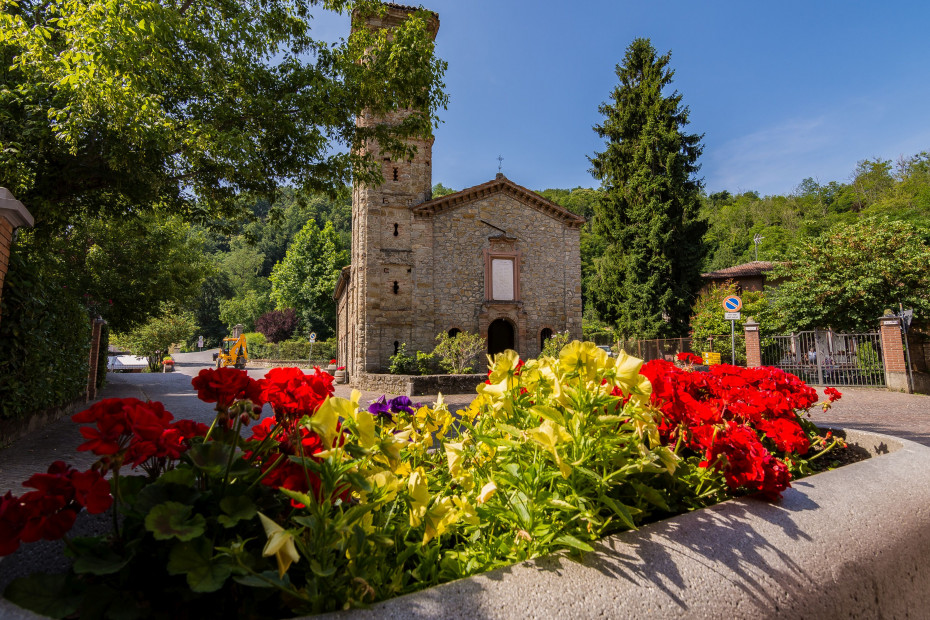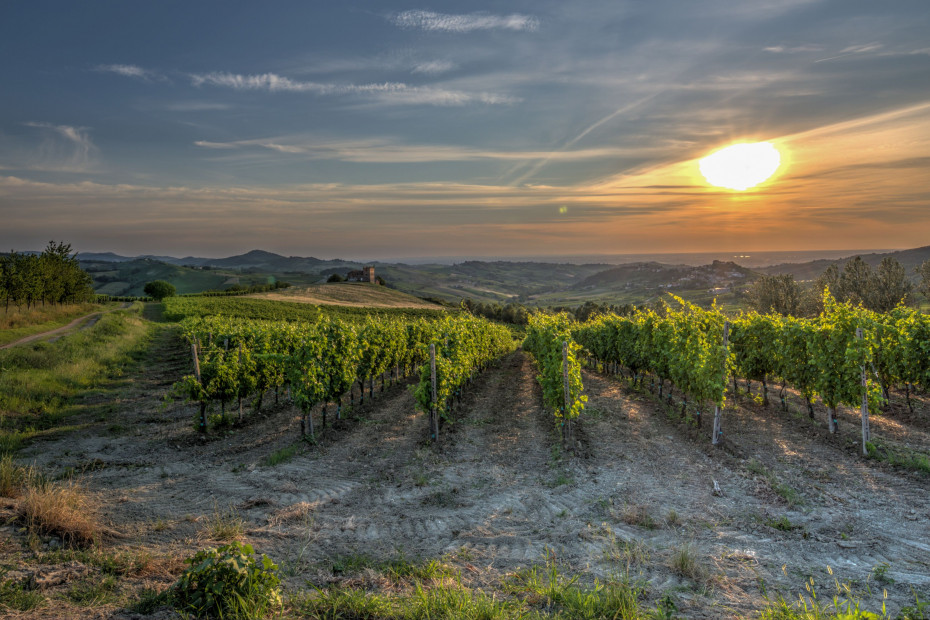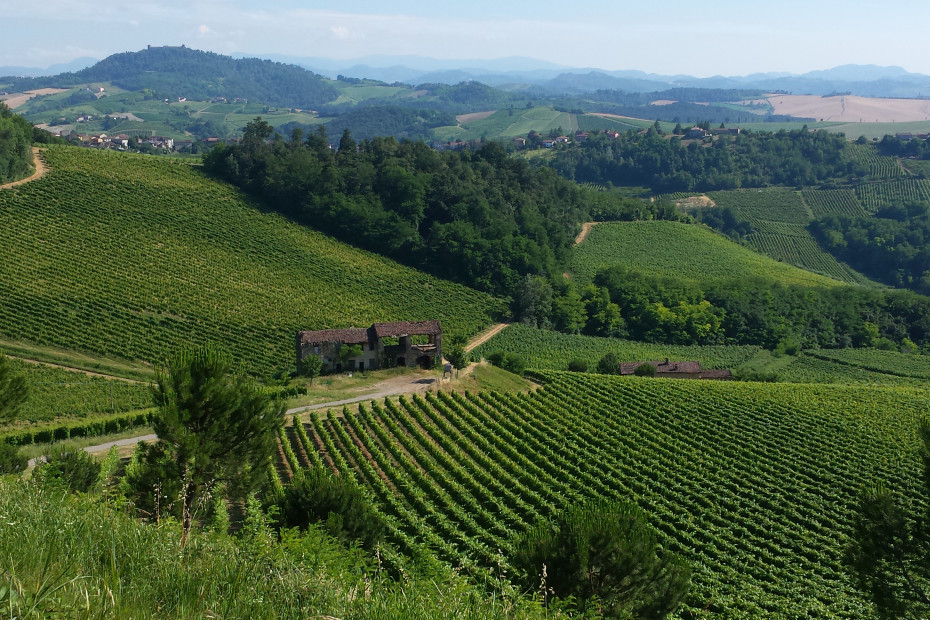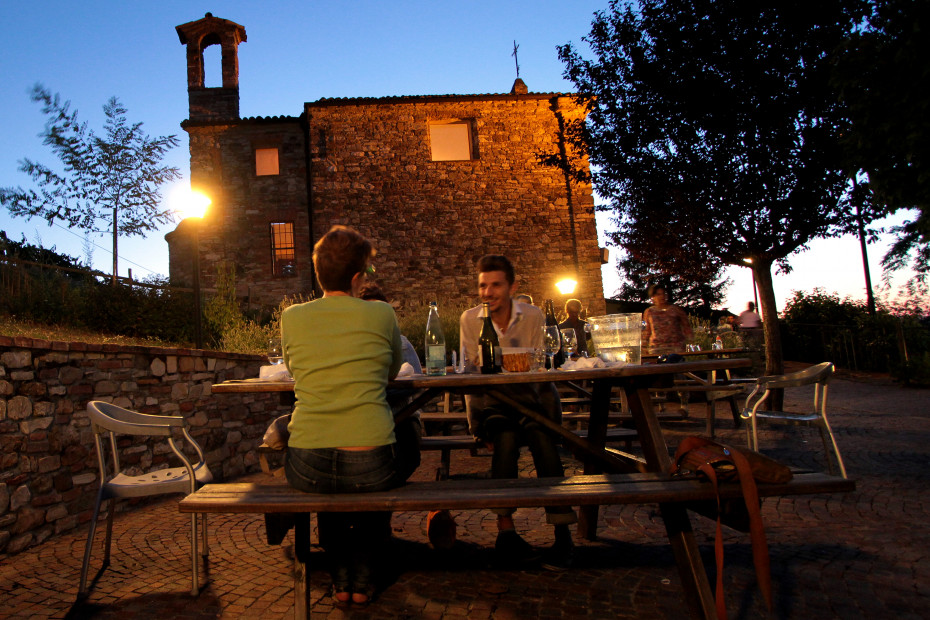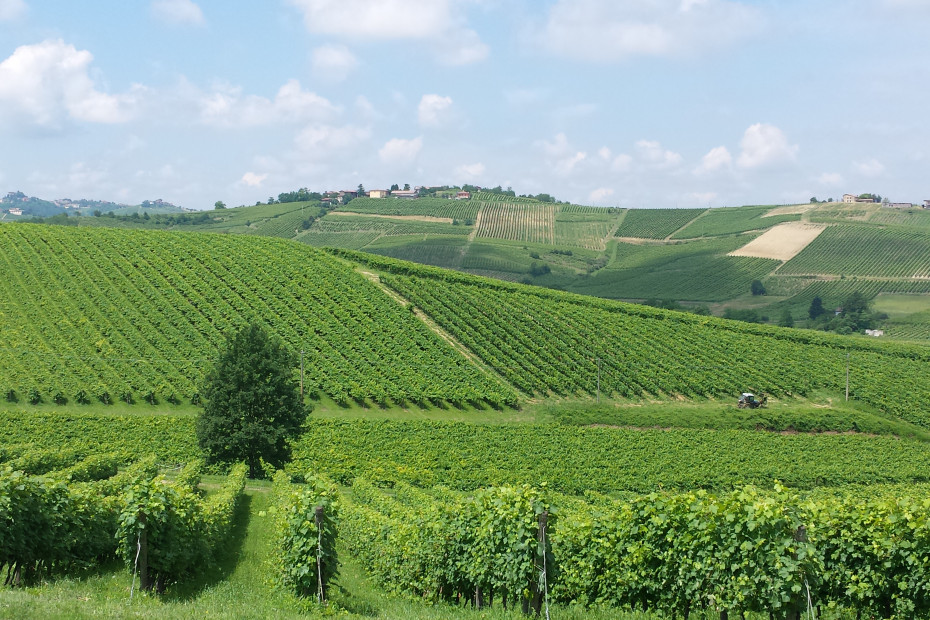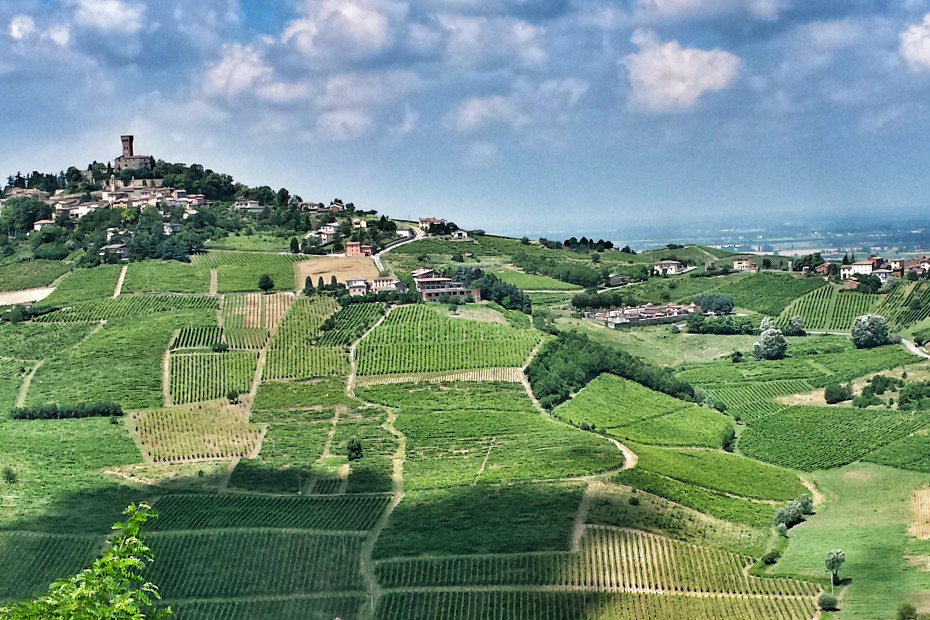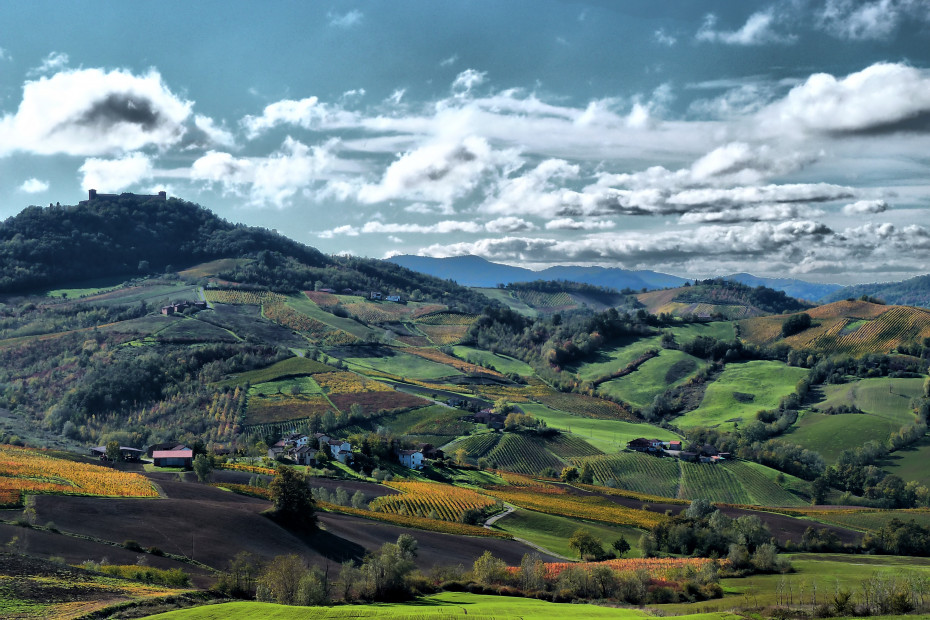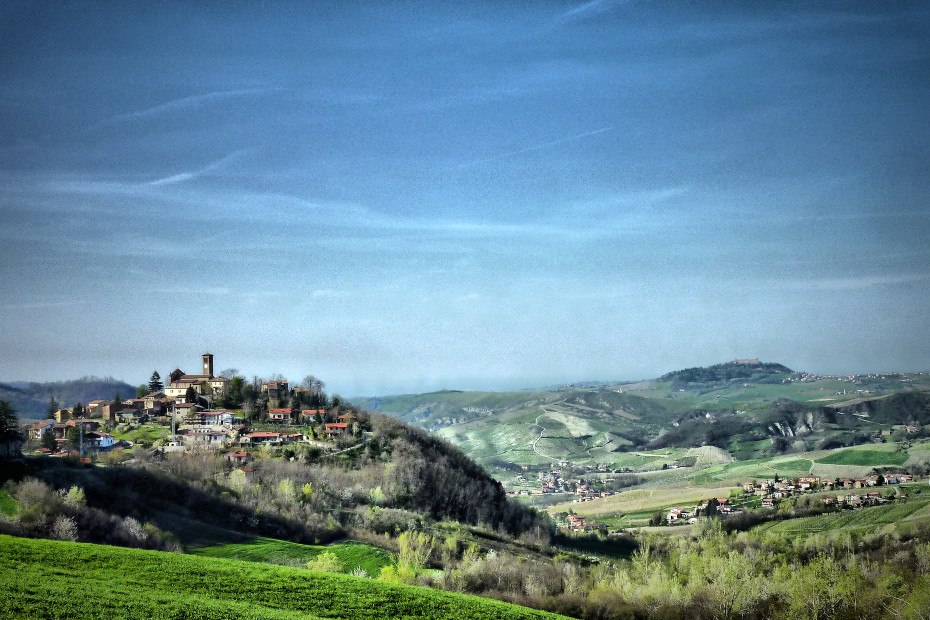 The Wine
For at least two thousand years the history of the Oltrepò Pavese valleys has been intimately concerned with wine. The importance and the morphological characteristics of the territory have naturally given rise to the enogastronomical trail Strada del Vino e dei Sapori.
Since 1961 the Consorzio Tutela Vini Oltrepò Pavese has undertaken a major project to safeguard the local wines. The Distretto del Vino di Qualità
Taking inspiration from the four faces portrayed on the arms of this Longobard cross in sheet gold held at the Civic Museum of Pavia, we have designed the symbol that marks the presence of important Longobard heritage along our itineraries. dell'Oltrepò Pavese was born with the aim of promoting two productions: Bonarda, the most typical wine of the region and Pinot Nero, for which the Oltrepò Pavese is the principal production area in Italy and second at European level.
The grapes are used to produce important D.O.C. and D.O.C.G. wines such as Metodo Classico sparkling wine, Cruasè, Metodo Classico Rosé, Metodo Classico Bianco, and Pinot Nero, both white and red. Pinot